Thursday, November 07, 2002
Closed for the Weekend
Having worked 23 years in one job has some benefits. You know where all the skeletons are buried and you accrue vacation time at a higher rate. Iím in the comfortable position of having too much time on the books so every year I have to use up vacation days or loose them. Itís fun having the boss say you have to take a vacation. I get a kick out of it.

I decided to use up two of my days by taking today and tomorrow off. I hit the grocery store to stock up on junk food and locked the gate behind me when I arrived home. Catherineís visiting her brother so itís just me, Clancy the cat, four peacocks, two chickens and a parakeet.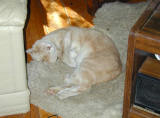 When Catherine goes out of town I get some kidding about wild parties on the ranch but the kidders roll there eyes when I tell them what I really do.

I'm spending this long weekend working on the Town Hall membership data base. I was asked to sort it out and put it into some sort of functional shape so it could be used to print labels and list members by various criteria. Iím no database expert but I enjoy that sort of thing. Iíve played with different data base programs since the mid 80ís and I was looking forward to seeing what sort of set up the town hall was using. The first problem was transferring the file to my computer. I could read the floppy disk but I got an error when trying to move it. Experience told me I was in for trouble but I plunged forward. From the file extension I could see I was dealing with a Works data base and I tried to access it straight off the floppy. Didnít work. The file is corrupt and Iím now spending my time trying to track down a new copy. That will probably mean unlocking the gate and taking a trip to town. Dang!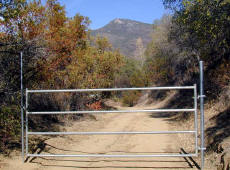 Peepers the peahen has been really sick for the past week and we've been trying to nurse her back to health. Before Catherine left, she mixed up some antibiotics and I saw some positive results today. She was feeling well enough to go outside and wander around a bit. For now, she's sleeping inside during the cold nights.
May 17, 1966 Tuesday

There are so many things I have to leave behind! Our shipping weight is limited to 7,000 pounds which seems like a lot but it really isnít. Over the years a family tends to accumulate quite a lot of stuff and our family is no exception. We have two garages and both are stacked nearly to the roof with boxes and other odds-and-ends. Some of the stuff that we canít bear to leave behind weíll put in storage but most of the other stuff weíll either sell or give away.

I have approximately 30 to 40 model airplanes and ships, 110 lb. barbell set, foot balls, base balls and over $200 worth of aquarium equipment that I have to find owners for. I almost forgot, we also have a parakeet that we all love but itís impossible to take him along

There are many things Iíll miss about Coronado but with so much stuff to keep me busy I donít get much time to think about it.